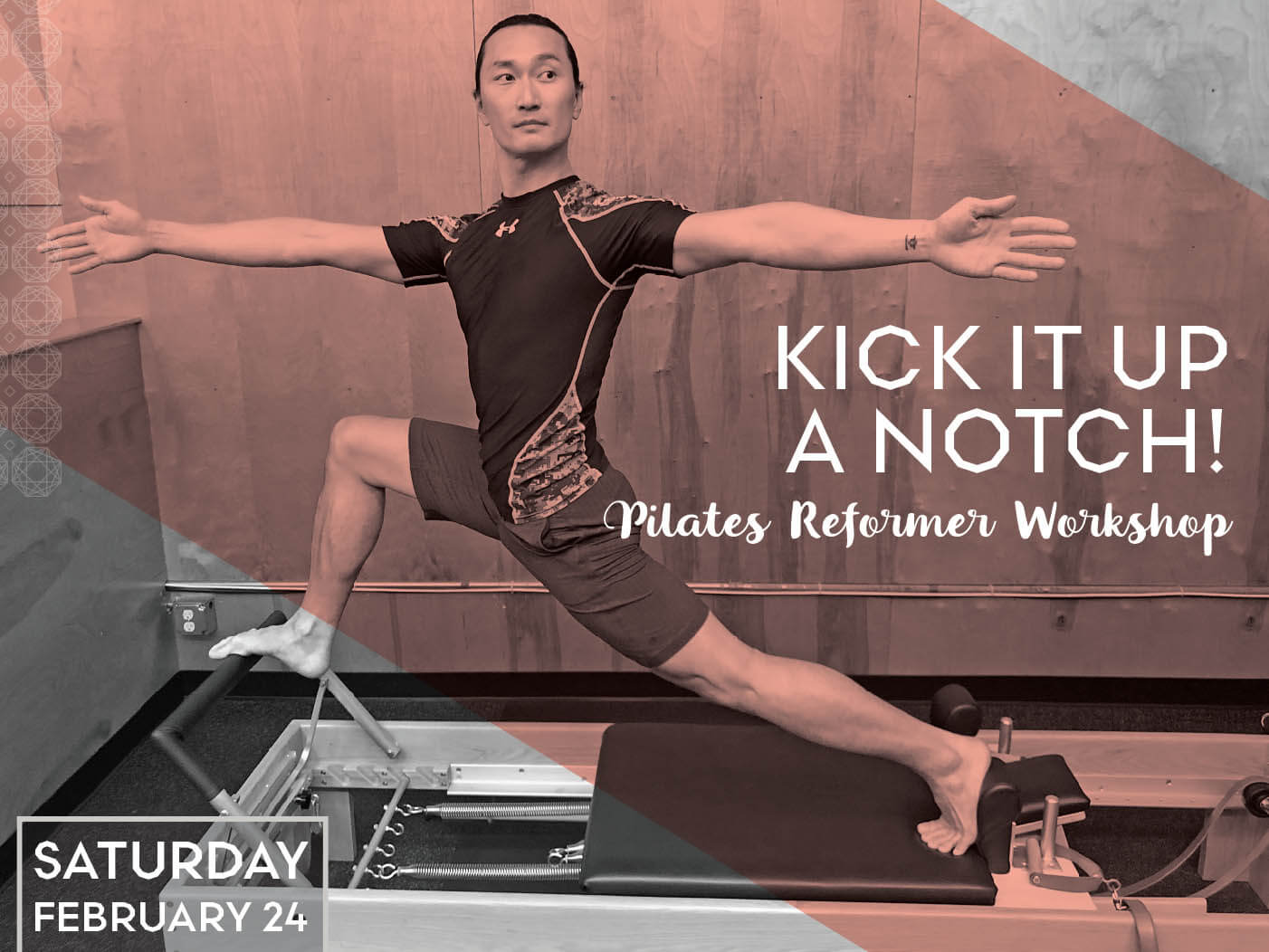 WITH Jae Hoon Lim
Spice up your Pilates practice with intermediate/advanced exercises and variations on the Reformer! This workshop will offer various classical and contemporary Pilates exercises of increased difficulty, including inversions, to help you build strength, stamina, flexibility, balance, and increase range of motion.
This 1.5 hour workshop is appropriate for intermediate and advanced level Pilates practitioners that regularly take int/adv classes or private lessons.

Saturday, February 24
2-3:30pm
$40 members
$50 non-members
limited to 6
Meet Jae Hoon
Over a 20 year career in dance and somatics, Jae Hoon developed a passion for the intelligent movement of Pilates and loves to share it with clients of all ages and abilities. His education includes PMA and Power Pilates comprehensive certification, MFA, and DanceAbility teacher certification.