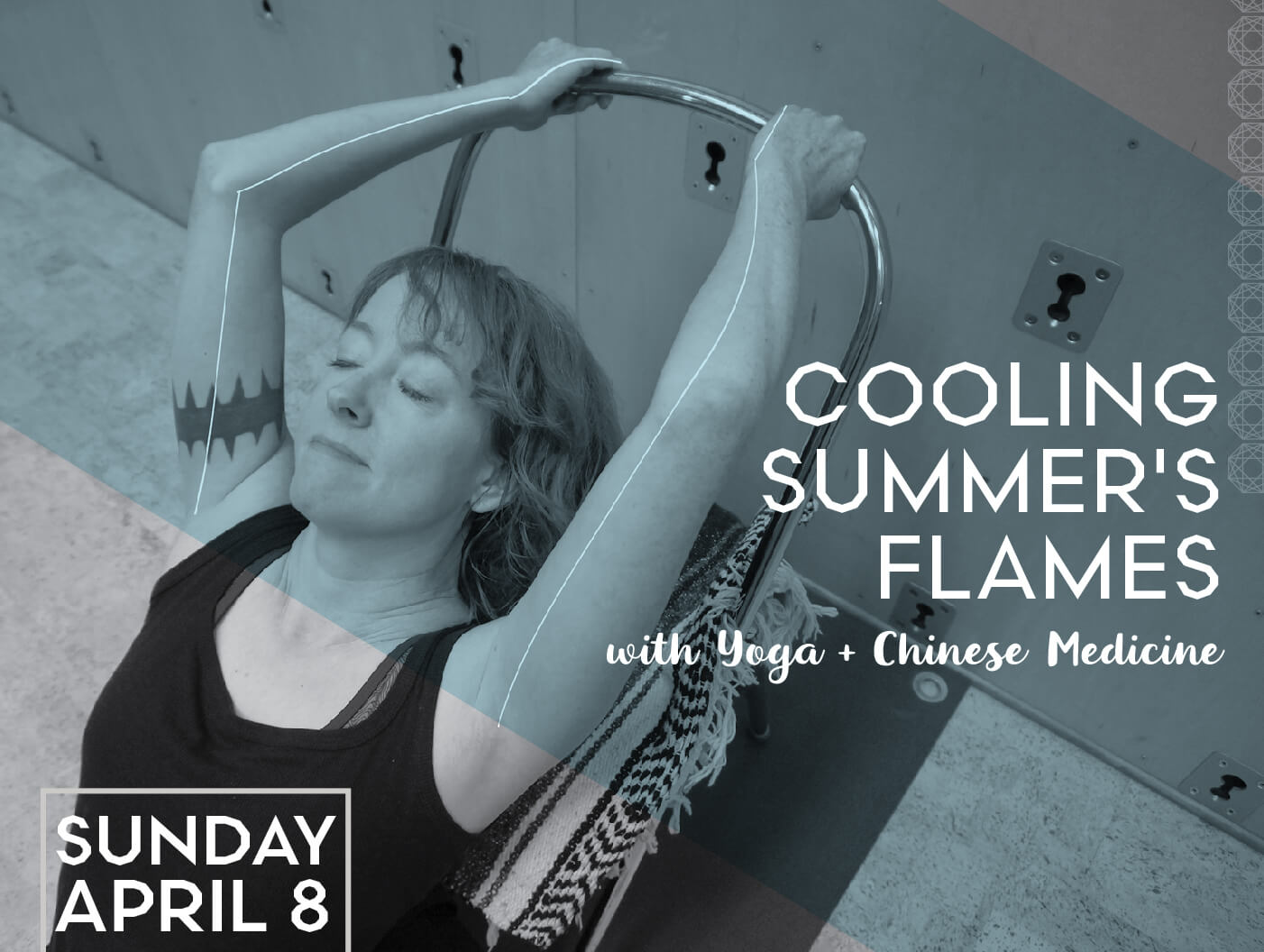 WITH Anna and Colleen
12 to 2 p.m. Sunday
Join Anna and Colleen for the first of 5 workshops exploring an integrated approach to wellness throughout the year. In each session, we will explore the 5 element theory of Chinese Medicine within the context of our yoga practice. You will learn the location of the Chinese meridians, their relevance to your health and how to tailor your yoga practice to support your body during the changes of each season. Additionally, we will discuss the roles that nutrition and emotions play in the overall vitality of your body.
Sunday, April 8
Noon-2pm
SESSION 2: COOLING SUMMER'S FLAMES
When the Texas heat kicks into high gear it is easy to become hot and bothered in a bad way. In this class we will embrace summer's joyful exuberance with a playful yet cooling practice of supported backbends that nourish the heart and root the spirit.
Future Dates and Themes
Session 3: Late Summer Serenity - July 15
Session 4: The Breath of Autumn - Sept 23
Session 5: Winter's Rest - Dec 2

$35 per session
VIP Members save 10%
in the Studio
limit 20
Meet Anna and Colleen
Anna is a 500hr Prajna Yoga teacher and has been teaching at Castle Hill since 2012. Colleen Straney, L.Ac, MAOM, received her master's degree in Oriental Medicine from AOMA Graduate School of Integrative Medicine in 2008, and has a private practice here in Austin. They look forward to sharing this holistic approach to wellness with you throughout 2018.