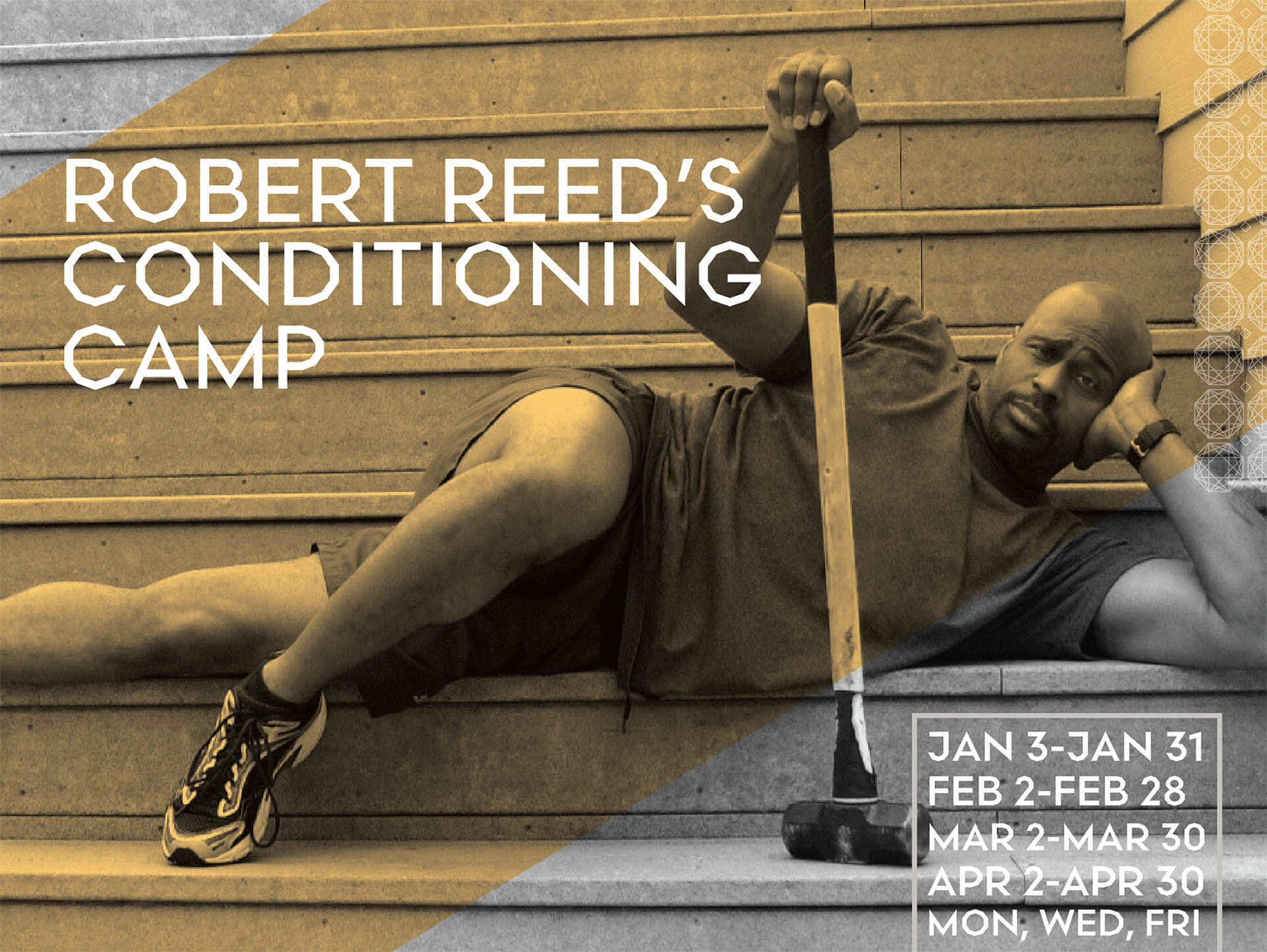 WITH Robert Reed
6 a.m. Mondays, Wednesdays, Fridays
WAKES YOU UP BETTER THAN COFFEE!
This class gives you a different body-transforming workout 3 mornings a week. That's right. Your Monday, Wednesday, and Friday mornings could be spent with Robert Reed doing lunges, sprints, and more. Find a new you. All levels, but no injuries please.

*Sign up for two months at a time and save!*

JAN 3-JAN 31
FEB 2-FEB 28
MAR 2-MAR 30
APR 2-APR 30

Mondays, Wednesdays, and Fridays
6:00am–6:55am
in the Studio
maximum 15

3x/wk; paid monthly
members: $250/mo
non-members: $275/mo

2 months discount members: $400/2mo
non-members: $450/2mo

VIP MEMBERS: EXTRA 10% OFF

Meet Robert
Robert is an ACE certified Elite level personal trainer, 5th generation 7th degree black belt in Kajukenbo self defense system & 2nd degree black belt in American Kenpo. He pulls from his experience in athletics and martial arts to give a unique workout that will challenge your limits!