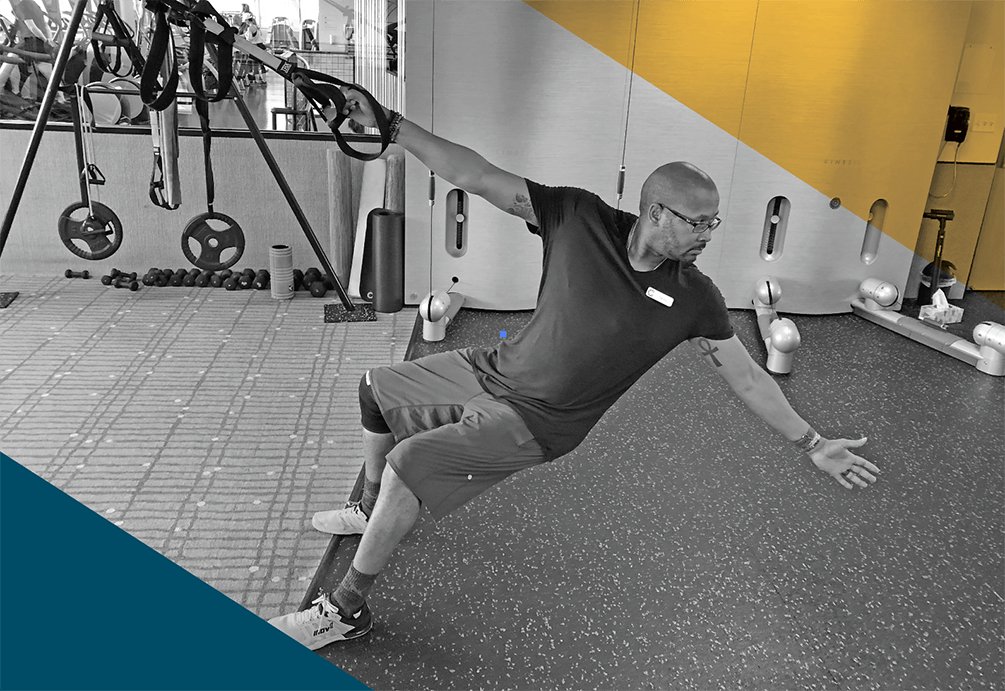 TRX Training Small Group
WITH Danny Brooks
Mondays at 10am
Born in the Navy Seals, the TRX training system is an accessible tool for exercisers everywhere. TRX is a low-impact suspension workout that helps build strength, flexibility, balance, and overall general fitness. It's an all-in-one workout!
Mondays 10-10:30am
Starting January 3, 2022
Location: weight floor of 360
Capacity: 4
30-Minute Ongoing Small Group Rates:
Drop-in Single (member/non-member): $28, $33
Package of 4, 30-minute sessions (member/non-member): $80, $120
MEET DANNY
A former corporate recruiter, Danny fell in love with fitness after rehabbing an injury in 2009. Danny enjoys working with all populations, especially people who are new to strength training or getting back into the swing of things.