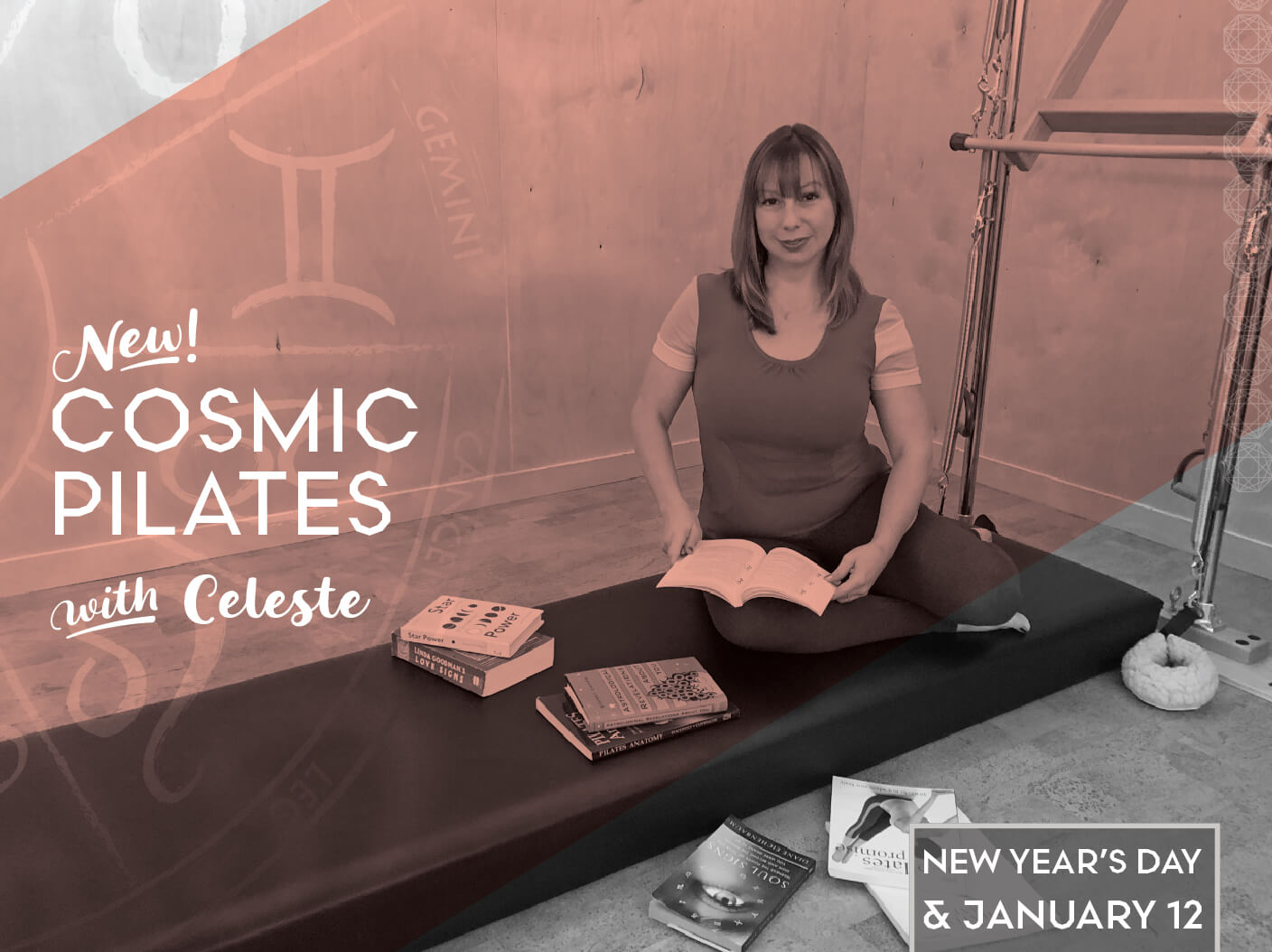 WITH Celeste Knickerbocker
Wednesday at 12pm
MOVE WITH THE STARS
Join us for a special New Year's workshop connecting the movement of Pilates with the movement of the sun, moon, and stars in Astrology. Based on the position of the planets, the astrological signs impart a unique set of characteristics to those born under them. In this inaugural event, Celeste will cover 12 "power" Pilates moves and how they relate to each sign. There will be a brief description of the personality and strengths of each sign, as we do the moves. 
This light-hearted event is the first of a monthly year-long workshop. Connect your 'self', how you relate to others, and our place in the Universe through Astrology, and Pilates mat and equipment exercises!

Wednesday, January 1
Noon-1pm
Pilates Studio
minimum 3, max 8
each workshop:
$25 members
$35 non-members
VIP members save an extra 10% 

Meet Celeste
With an Aquarius moon sign, the betterment of individuals and humanity comes to Celeste naturally. Growing up in a culture where astrology was considered the "norm", it resonated with her from an early age. In this unique monthly program, Celeste weaves together her experience as a Pilates teacher with her passion for Astrology.