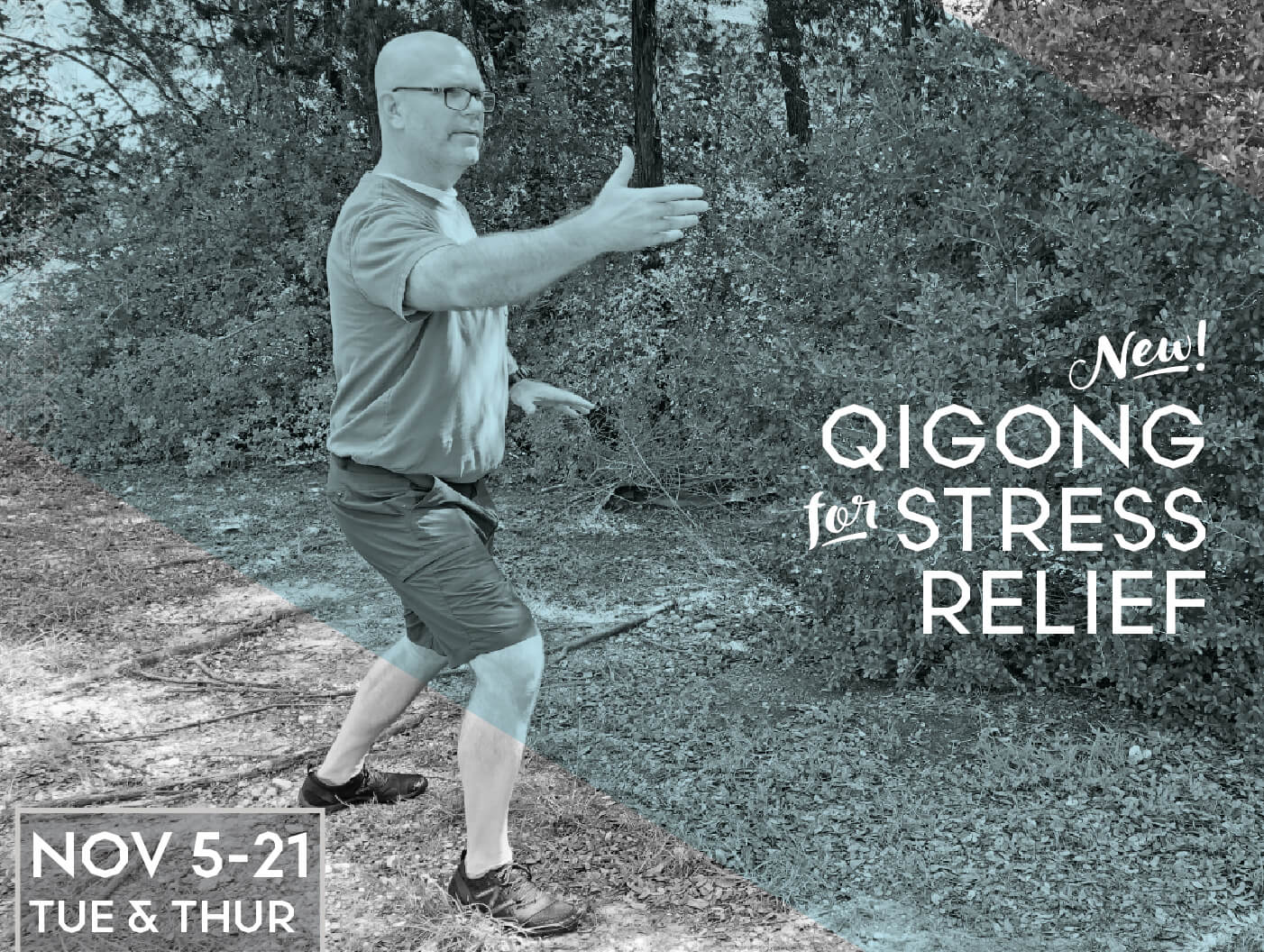 WITH Jeff Bowman
Tuesdays and Thursdays at 6am
Just in Time for the Holidays, Give Yourself the Gift of Presence.

Join Jeff Bowman for a 3-week, 6-meeting series to release stress and maintain health in a busy distracted world. Jeff will lead a guided practice of stretching, stillness & intentional movement to allow a more natural relaxed engagement with each moment. You will leave this series with a base of knowledge to set up your own at-home practice.
November 5-21
Tuesday and Thursday
6-6:45am
3 week program
in the Mind-Body Room
$160 members
$200 non-members
VIP members extra 10% off

Min 3, max 8 participants
Everyone Welcome!

Meet Jeff
Jeff Bowman is a Master Personal Trainer who left the corporate world for a career in fitness in order to spread the important message: "health is wealth!" Jeff has practiced Tai Chi, QiGong, and Meditation for over 10 years and is passionate to share the benefits with others.