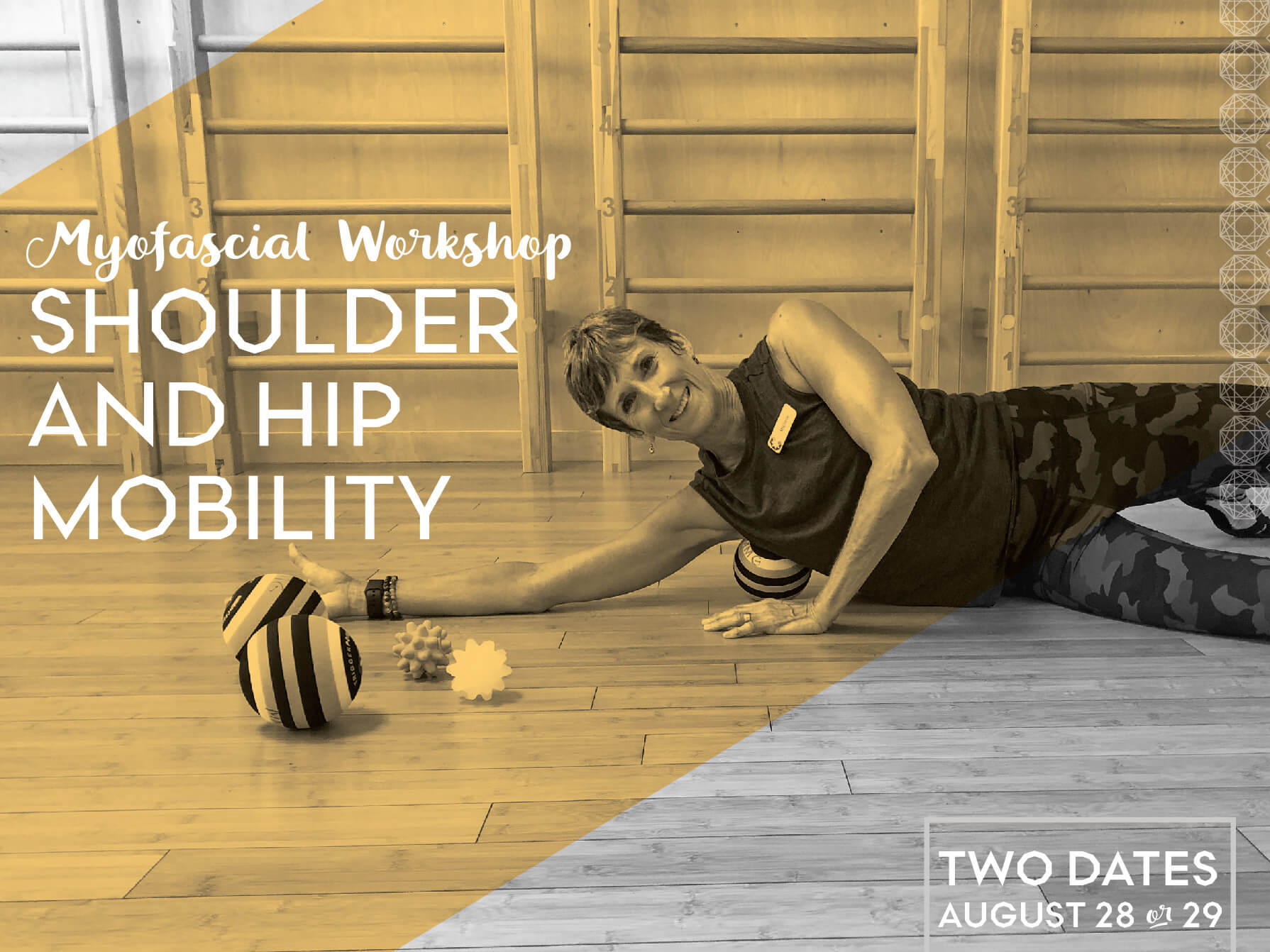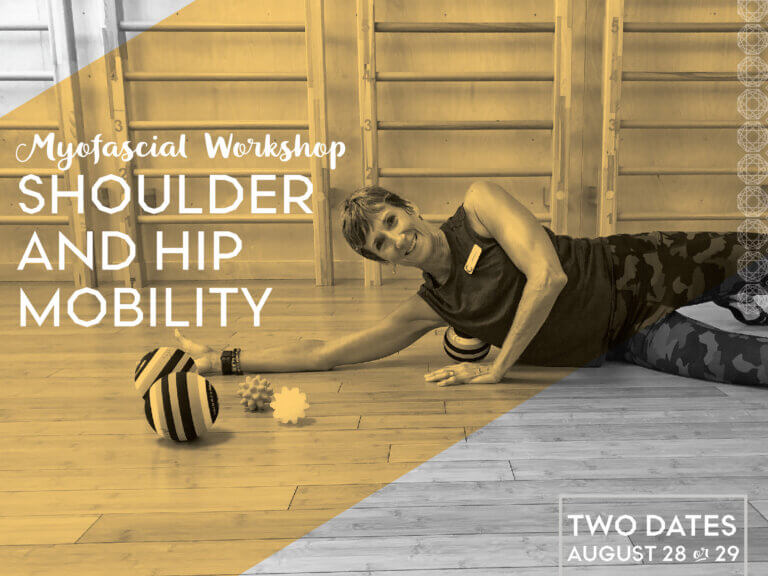 WITH Michele Melkerson-Granryd
Wednesday at 12pm, Thursday at 6:45pm
IS HIP IMMOBILITY KEEPING YOU FROM YOUR WARRIOR WORKOUT DREAMS?
Are shoulder issues getting in the way of your superstar fitness goals? Feeling stiff after your last dance class? Michele is back with all of her toys to fill your rest day with exercises to give you relief! Myofascial release using the MB5 ball (included) and foam roller, beastie, and tennis balls are just a few of the tools Michele will be introducing you to. You may be pleasantly surprised by the mobility you can achieve from a regular habit of myofascial release. 
Wednesday, August 28
12-1:30pm in the Big Room at 360
Thursday, August 29
6:45-8:15pm in the Big Room at 360
$50 members
$60 non-members
VIP members extra 10% off
Everyone welcome!
Please note: The Trigger Point MB5 ball will be charged separately after you sign up for the workshop. 
About Michele
Michele has been a leader in the fitness industry for over 30 years and discovered the value of myofascial release after a double hip replacement at age 48. From this personal experience, Michele has dedicated her life to being a resource for people wanting to prevent, prepare, and or/recover from joint replacement while staying active.