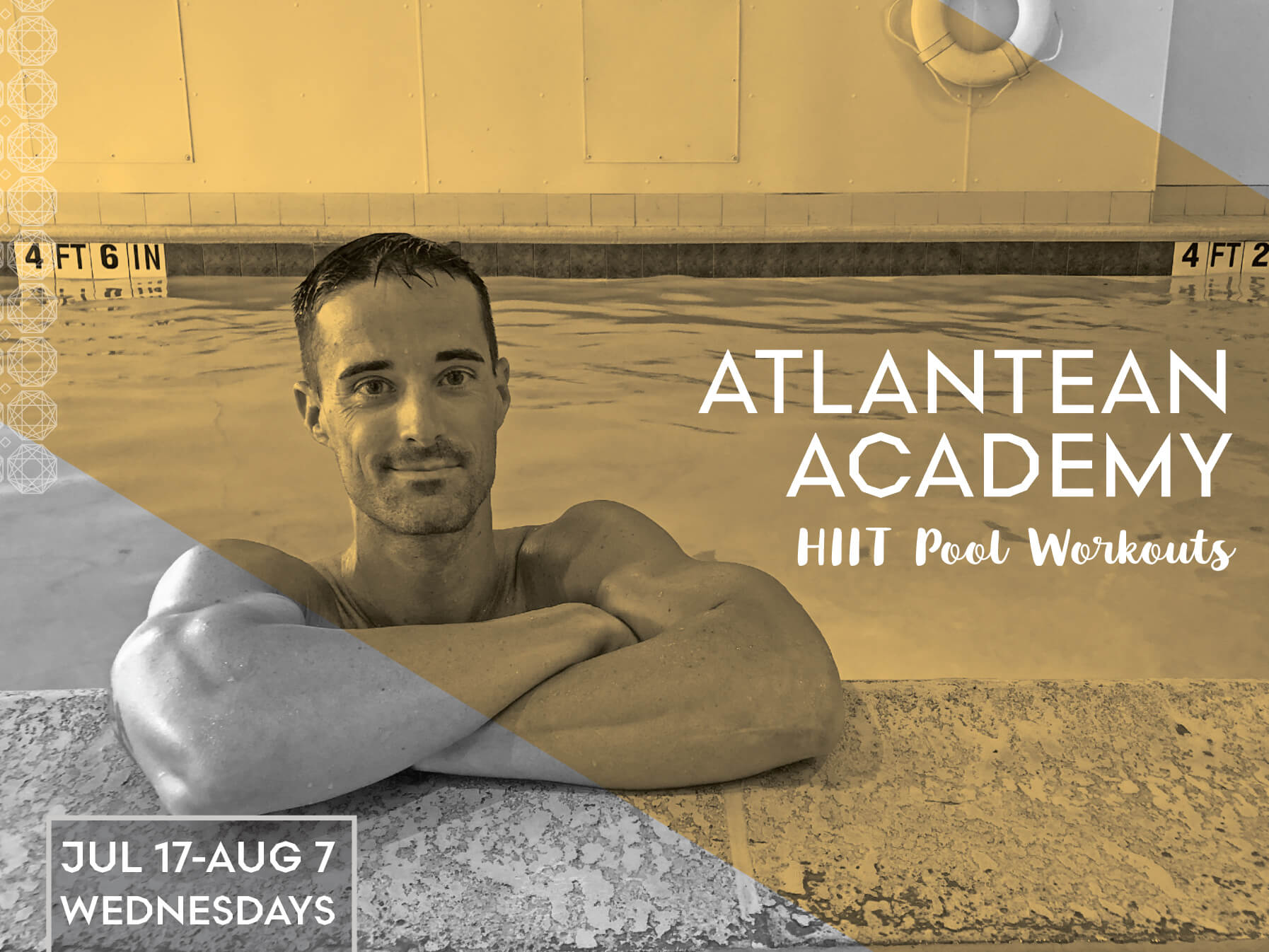 WITH Jeremy Sims
Wednesdays at 10:30am
Leave your sunbathing raft and paperback at home when you join Jeremy for some Summer HIIT workouts in the pool! With this 4 week series, you won't have time to relax. You know Jeremy from his fitness classes, but his skill for turning things up a notch is not dry-land exclusive. This water class will push your limits and bring the heat- even in our cool pool. Come ready to slog it out in the water and poolside.
July 17- August 7
Wednesdays
10:30-11:30am
In the Swimming Pool
$130 for members
$170 non-members
VIP members extra 10% off
Min 3, Max 6 participants
Everyone Welcome!
Meet Jeremy
Jeremy
is a former combat rescue swimmer for the U.S. Navy. As a personal trainer, Jeremy makes it a point for you to enjoy your workout and makes pushing your boundaries fun. Your cheeks will burn from smiling as much as everything else!