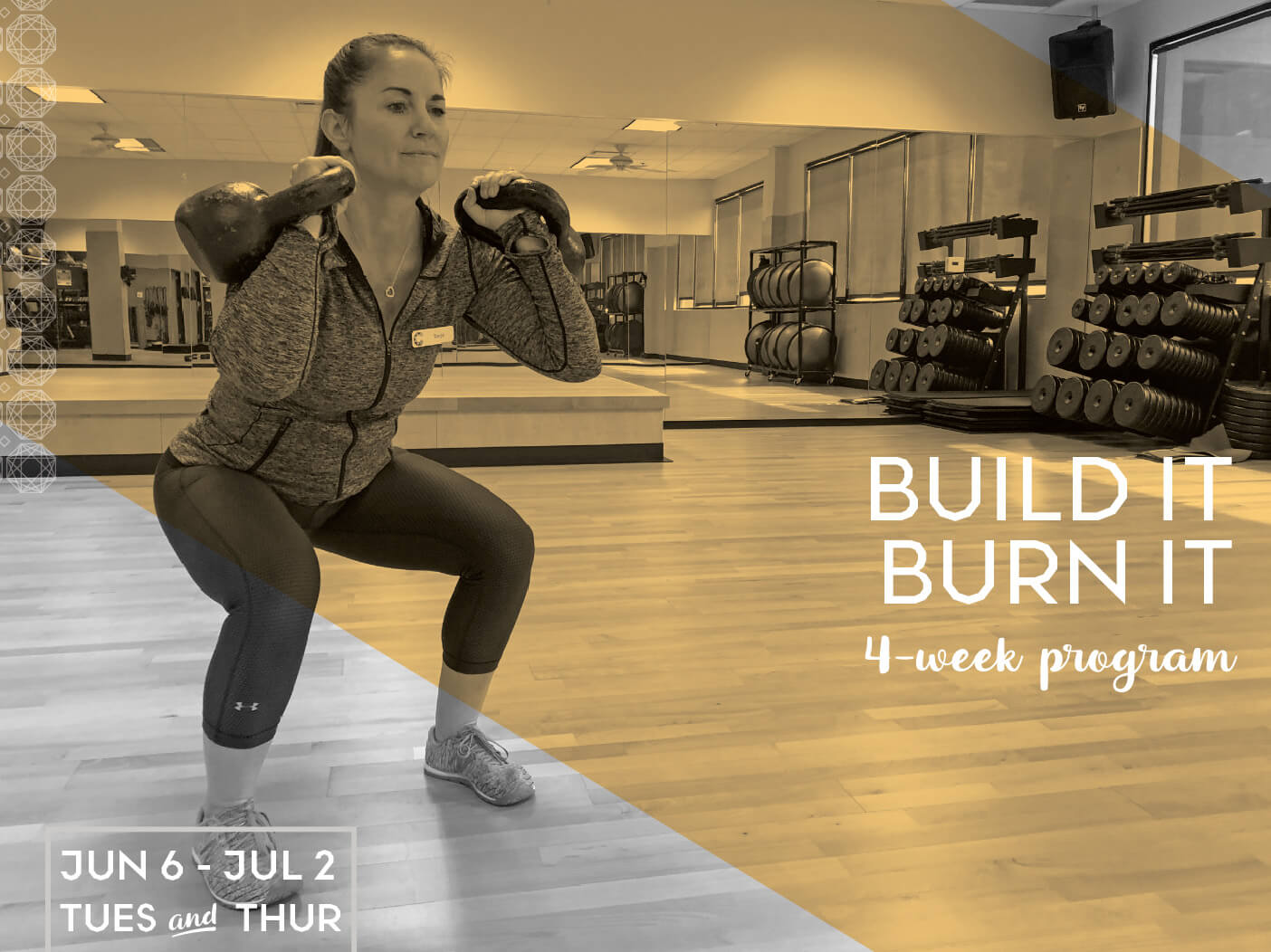 WITH Tonja Hancock
Tuesdays and Thursdays at 7am
THIS FULL-BODY WORKOUT PROGRAM HAS IT ALL!
Build muscle while burning fat and calories by combining weight training with metabolic conditioning. When you join Tonja in this 4-week series, she will guide you through muscle-building, circuit-style weight training for improved form and strength gains on one day. Pairing this work with HIIT, plyometrics, and Tabata training brings on the burn on the second meeting each week. Balance and injury prevention work round out this jam-packed class. Who says you can't have your burn and build it too? 
June 6-July 2
Tuesdays and Thursdays
7-7:50am 
4 week program
in the Small Group Room
$240 members
$320 non-members
VIP members extra 10% off
min 3, max 4 participants 
Everyone welcome!
Meet Tonja
Tonja is a NASM-certified Master level personal trainer, cheer coach, and integrative nutrition health coach. She has spent countless hours sifting through health and nutrition research so her clients don't have to. Whatever your goal, Tonja can create the plan and cheer you on!