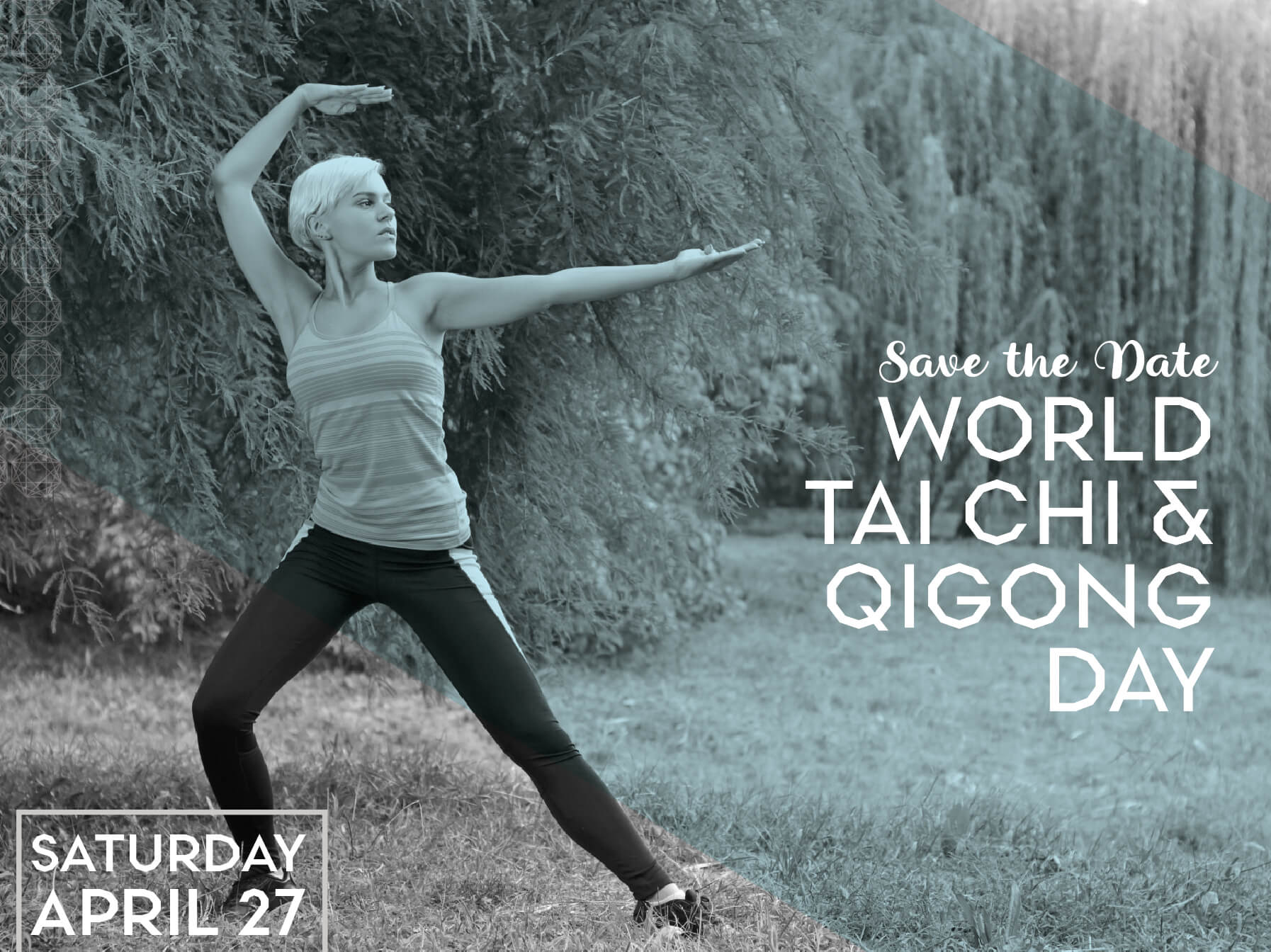 WITH Jeff Bowman
Saturday at 12pm
Celebrate World Tai Chi & QiGong Day in free special classes with Master Trainer, Jeff Bowman.
This annual event is celebrated in more than 65 countries across six continents, on the last Saturday in April. Tai Chi practitioners and the public perform Tai Chi with the intention of sending a wave of health and healing energy across the globe.
Saturday, April 27
Free to all, everyone welcome! 
Intro to QiGong
12-1pm
Mind Body Room
Limited to 18
Qigong is a holistic system of self-healing exercise and meditation. This ancient form of movement has been practiced in China for centuries. These practices are designed to relax and nourish our bodies while improving health and longevity. Jeff will lead you through two QiGong forms, Yi Jin Jing or tendon changing classic (short version), and the Breath Set or Grand Circulation QiGong. Two unique ways to deepen the breath, increase focus and stretch in a way to circulate Qi (energy) to manage stress, increase immunity, and feel great. 
Intro to Tai Chi Chuan
1-2pm
Mind Body Room
Limited to 18
Join Jeff to practice Yang Style Tai Chi Chuan. Jeff will briefly touch on the benefits, core principles, and a few basic movements to get you started on this incredibly fulfilling practice. 
Classes are free and open to everyone! Reserve your spot in advance. 
Join Jeff
Jeff Bowman is a Master Personal Trainer who left the corporate world for a career in fitness in order to spread the important message: "health is wealth!" Jeff has practiced Tai Chi and QiGong for over 10 years and is excited to celebrate with special classes for World Tai Chi & QiGong Day.